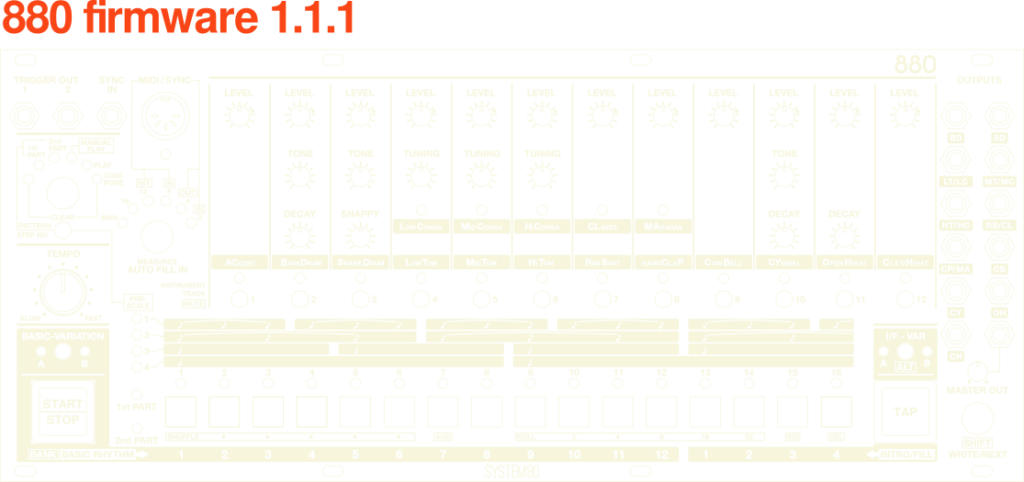 A new version of the 880 firmware is now available. There are three main changes:
MIDI note data is now received in all sync modes when the sequencer is stopped. You no longer have to put the 880 into MIDI slave mode to trigger the drum sounds via MIDI.
MIDI note data with zero velocity now ignored. Some MIDI instruments send a NOTE ON event with velocity zero instead of NOTE OFF. This caused double triggering of notes with the previous firmware.
Sync follower stop/restart: while the 880 is playing as a MIDI clock follower or Sync24 follower pressing SHIFT + START/STOP will stop the sequencer independently. So long as the master clock continues to run, the 880 can be restarted in time with the master on the quarter note by pressing SHIFT + START/STOP again.
The latest firmware has been tested, but you are encouraged to update and test it in your setup before any mission critical circumstances such as live performance! Please report bugs if you find them.