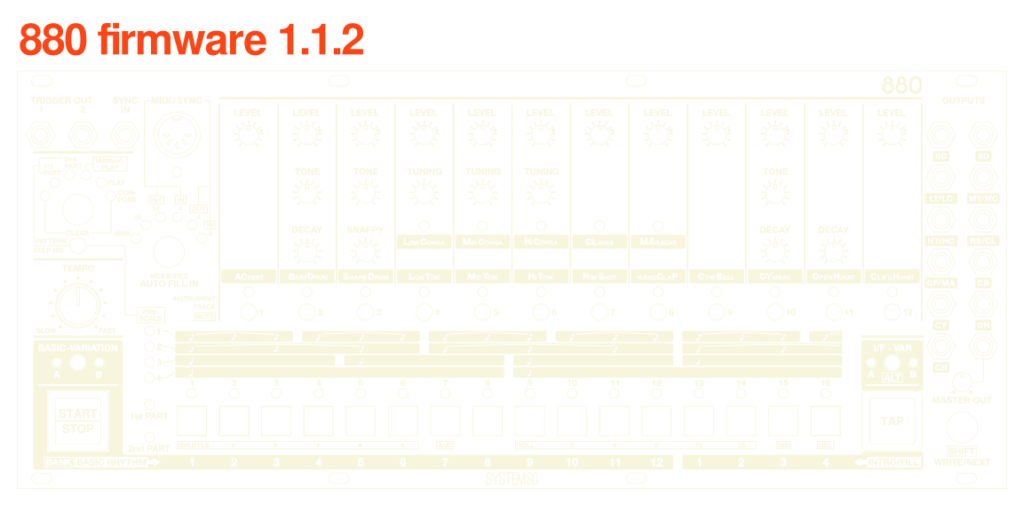 The latest firmware for the 880 is now available. Version 1.1.2 has the following changes:
Implements the Trigger Input Interface (TII) for use with the 880 desktop enclosure. The 881 requires 1.1.3 (not yet released).
The current Rhythm Pattern can now be changed using a MIDI Program Change message.  MIDI Program Change messages can address up to 128 Rhythm Patterns so patterns 1 to 16 in banks 1 to 8 can be selected by sending a MIDI Program Change message on the 880's receive channel.
When A/B variations are alternating, changing the pattern now forces the new pattern to play the A variation first before alternating.
Any changes to firmware can introduce bugs. The firmware has been tested but you are encouraged to update and test it before mission critical circumstances such as live performance! Please report bugs if you find them.